After years of research and development, the company has absorbed the basics of digestion and absorption of advanced dryer design and manufacturing technology at home and abroad.
On the basis, combined with the technical requirements of grain drying in my country, the 5HPX series was developed and produced from 10 tons to 100 tons
Batch-type circulating grain dryers, thus adapting to the needs of different regions, especially the Southeast Asian international market,
Praised by customers, the batch circulation Grain Dryer produced by our company is based on Italian technology.
Taiwan, to build an independent research and development system, with a compact structure, small footprint, large area drying section, and precipitation rate
Fast, high utilization rate of mesh holes, even drying, no lower conveying mechanism, reduce crushing, reduce power utilization,
The drying cost is the lowest, using six food channels to reduce the thickness of the drying layer, increase the drying area, and increase the drying of the grain
The residence time of the layer.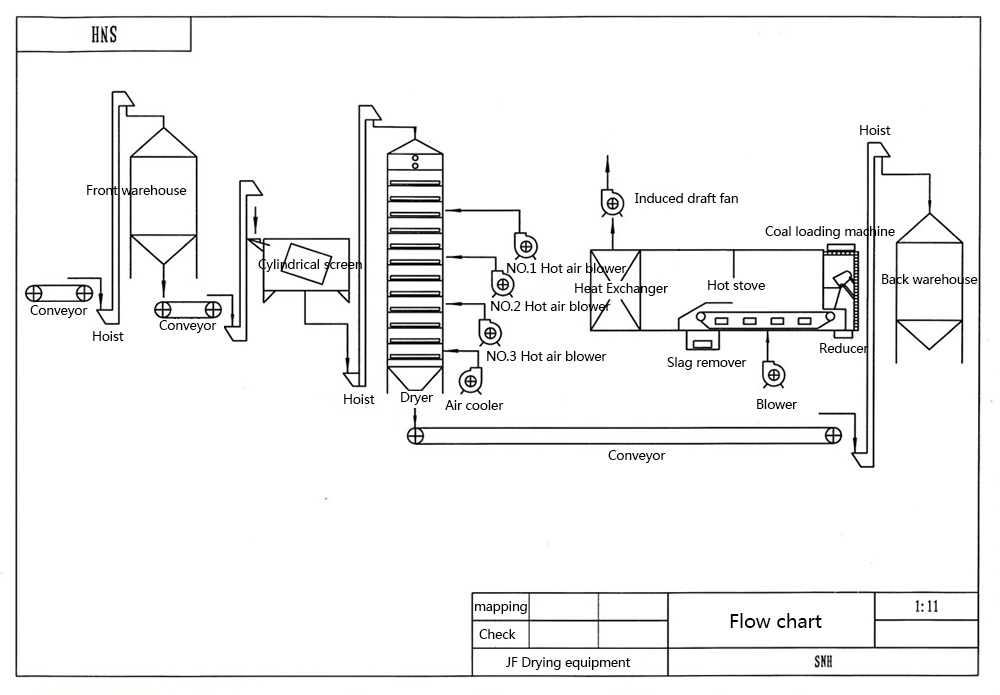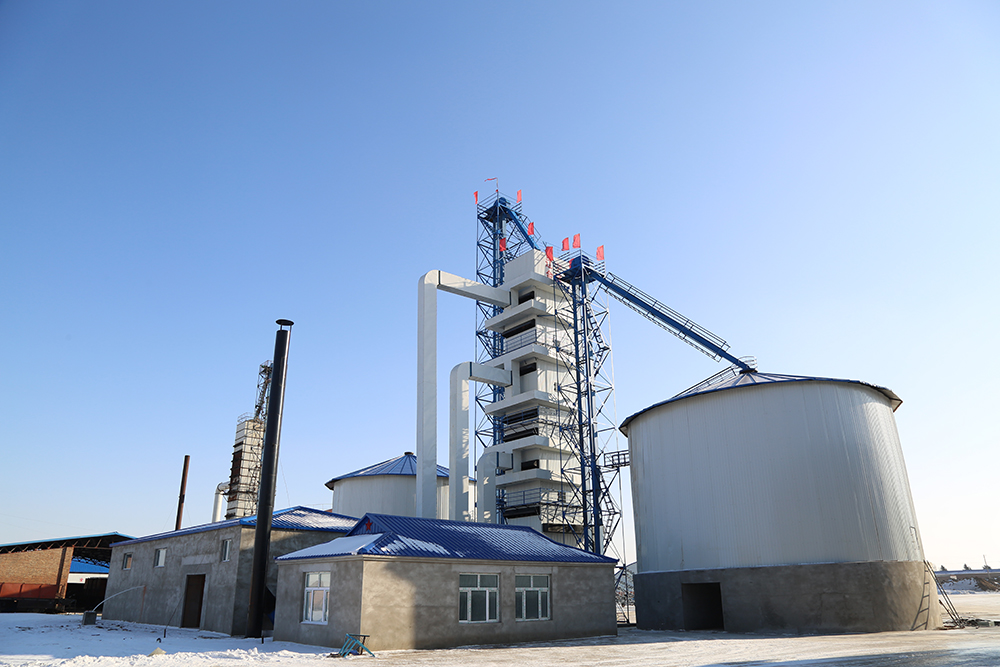 Jinfeng Drying Equipment Co., Ltd. of Qinghe District, Tieling City, Liaoning Province, is a professional manufacturer mainly manufacturing grain drying equipment and electronic truck scales. The company has more than 180 employees, including 76 engineering and technical personnel. The company has a high-quality production and manufacturing team, product research and development team, marketing and sales team, and enterprise management team. It has advanced production lines and testing methods to provide new products for the majority of users. High-quality services such as development and design, equipment manufacturing, installation, debugging and maintenance.
For many years, our company has insisted on "survive by quality, promote development by credibility", adopts the advanced technology of "low temperature drying", has developed three series of cross flow, forward and backward flow and mixed flow, and more than ten varieties of grain Dryer, RFL series coal-fired hot blast stove, DTJ series low crushing bucket elevator, drum-type primary cleaning screen, grain conveyor series products and power distribution system, the complete set of equipment are independently developed, designed and manufactured by our company. According to customer needs, automatic temperature control, automatic control of material level and fault safety protection devices can also be added. The product is suitable for drying grains such as corn, rice, wheat and soybeans and drying other granular materials such as cotton.
The SCS-10-150 series truck scales and quantitative packing scales produced by our company have superior performance, high precision and good stability.
Our company adheres to the business philosophy of "quality assurance, customer first", with high-quality products, reasonable prices and perfect after-sales service, we sincerely welcome the presence of our friends!